Kansas County Member Benefits Package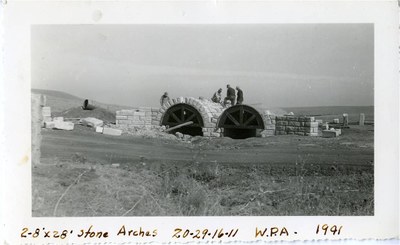 Welcome to a new year with the Kansas County Highway Association! 
KCHA provides numerous benefits and opportunities for Kansas Counties. Below is a non-inclusive list of what your membership to the KCHA offers your county.
Provides a network with your peers in order to exchange ideas and information. 
Single point of contact for KDOT to provide information to counties.
Assists Kansas LTAP to provide valuable training opportunities.
Provides feedback to KDOT on policy changes, design criteria, and Federal regulations that may negatively affect counties.
Provides technical support to the Kansas Association of Counties (KAC) on legislative issues. We are your voice in Topeka.
Supports the KAC Local Road Engineer who provides us with valuable information so that we may perform our jobs better.
Provides technical education through the Spring Conference and Fall Annual Meeting (held in conjunction with the KAC Annual Conference).
During the KCHA general membership meeting that was held at the October 2022 KAC Conference there were several modifications of the KCHA Bylaws and Constitution that were passed. Here is a summary of those approved changes:
KCHA membership is by the County, not the individual employee of a county highway department. Upon membership of the County, all employees of that County will be a KCHA member.
The Secretary/Treasurer position was split into two positions. The Secretary position will be elected each year, while the Treasurer position will be continual until either the member willingly resigns or is dismissed by the Executive Committee.
The Spring Conference general membership meeting was designated as the KCHA Annual Meeting.
KCHA officials will be elected during the Spring Conference but will not take office until the Fall Meeting.
The KCHA Executive Board voted to create an online membership application for 2023. The online application will be housed on the same platform that KCHA used for the 2022 Spring Conference registration. The membership fee for 2023 is $75 per county. This online application also includes an optional NACE membership. KCHA will collect the NACE dues and forward the dues and county information onto NACE. You will not need to apply again on the NACE website.
To complete your Kansas County KCHA membership application, click here. You can choose to pay by credit card or by check.