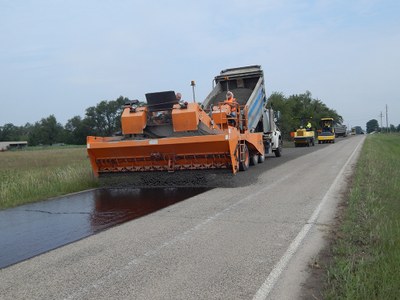 This site is for news, updates and communication with county engineers and highway administrators in Kansas.
The Kansas County Highway Association consists of the Road Superintendents and County Engineers of the Kansas Counties.  One hundred of the 105 Kansas counties are members of our association.  Kansas Counties own and maintain 109,000 miles of roads, which is 82% of all the roads in Kansas.  We own and maintain 19,650 bridges which is 77% of all the bridges in Kansas.
.
.
2021 MINK Registration Now Open!!
Click the link below for registration and Agenda.
https://mltrc.mst.edu/moltaphome/ (Click and Scroll down towards middle of page for MINK )